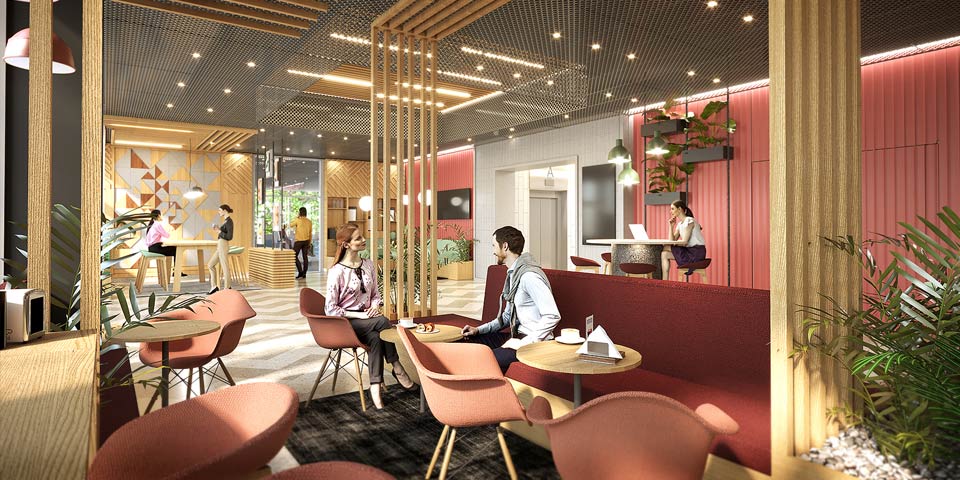 On the ground floor of the B10 office building, a modern reception area will be created, designed by the world-renowned London architectural firm turnerbates Design & Architecture. Informal and comfortable areas in the stylish lobby will encourage visitors to meet, collaborate and relax.
The initial brief for the design was to create informal, comfortable and relaxed zones within the reception area that encourage visitors to dwell in the space. The lobbies are now not only places that visitors pass on the way to their offices, but also for meetings, co-working and relaxing.
The interior was filled with comfortable armchairs, oak work benches and free standing display credenzas. The traditional reception desk was replaced with a multi-purpose welcome desk supported by a digital check in kiosk and special zones which can be used by tenants and visitors as relaxed break or meeting spaces. A warm and welcoming atmosphere is further created with natural fabrics, wooden furniture and lighting that can be controlled via a mood set system to suit daytime and evening ambience.